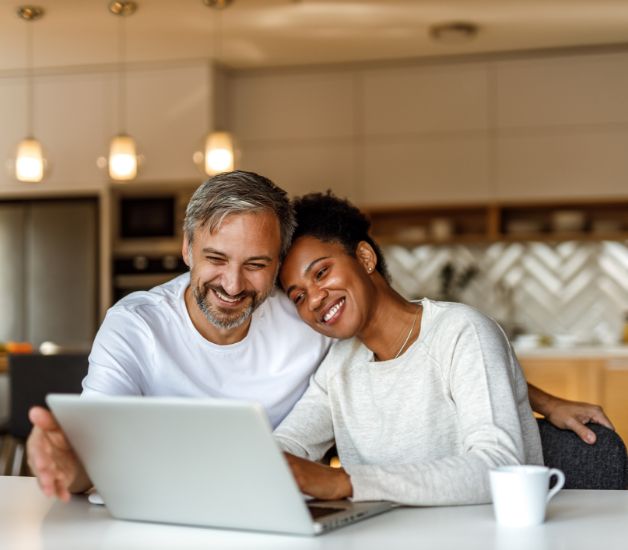 Slip & Fall Accident Attorneys in Forsyth County
Helping You Get Back Up
Slip and fall accidents happen all the time and occur just about everywhere, from sidewalks to playgrounds to restaurants and amusement parks. While many people associate slip and fall accidents with minor injuries like bruises and sprains or fractures, many accidents can result in serious injuries and sometimes fatalities, and sometimes, there is a person who can be blamed for it.
Property owners have a responsibility to keep their land and buildings safe and free of hazards for guests, visitors, residents, and more. If they are found to have failed this responsibility, they can be held liable for damages you may have accrued from your injuries.
Whether you're at home or in the hospital, our slip and fall accident attorneys in Forsyth County can go to you. Bettis Musgrove works on behalf of everyday clients in their time of need. Your future is important to us – allow us to pave the way through trusted and proven legal representation.
Contact our team online or at (470) 347-1515 to schedule a same-day, free consultation regarding your potential injury case. We're able to meet with you one-on-one to learn more about your story.
Causes of Slip & Fall Accidents
An individual may be eligible to seek damages for a slip and fall accident when they fall and are injured as a result of dangerous conditions that a property owner should have been aware of and/or have fixed.
According to the Occupational Safety and Health Administration (OSHA), slip and fall accidents account for nearly 15% of all accidental deaths in the United States. A property owner doesn't need to intentionally make their property dangerous to be held responsible for damages – often, property owners are not aware of the hazard in question. This doesn't mean they're exempt from liability, however. A few common hazards that can cause slip and falls include:
Surface conditions, including potholes, icy roads, loose rugs, torn carpeting recently mopped or waxed floors, uneven surfaces that lack warning signs, spilled liquids that haven't been cleaned up, oil or grease that hasn't been removed, and more
Ladders and stairs, which occur when there's a lack of handrails or uneven/broken stairs, or when a ladder isn't secured or another piece of furniture is used instead of a ladder
Environmental conditions, including unsecured cords, poor lighting that can make paths and obstacles difficult to see, trash or debris on the floor, and open desks or drawers
Certain occupations, including the construction industry, where worksites involve a lot of ladders, machinery, and debris, and the food industry, which involves a lot of spills that can create sticky or slippery floors
Injuries can range depending on the nature of the accident and can include sprains and fractures, broken bones, spinal cord and neck injuries, brain damage, and traumatic brain injuries (TBIs). Many slip and fall accidents can be prevented by property owners by conducting daily checks and inspections to note any obstacles, wet surfaces, and poor lighting.
If you have been injured, contact our firm for a free consultation today!
What Sets Our Lawyers Apart?
Why Clients Choose Us
Compassionate & Honest Representation

We provide personal service and care for each client in order to deliver the best results possible.

Available for Help 24/7

No matter the time of night or day, you can count on our firm.

Free Consultations Available

Learn how our injury lawyers can help during a free consult.

You Don't Pay Unless We Win

You don't pay our firm a dime unless we win for you.