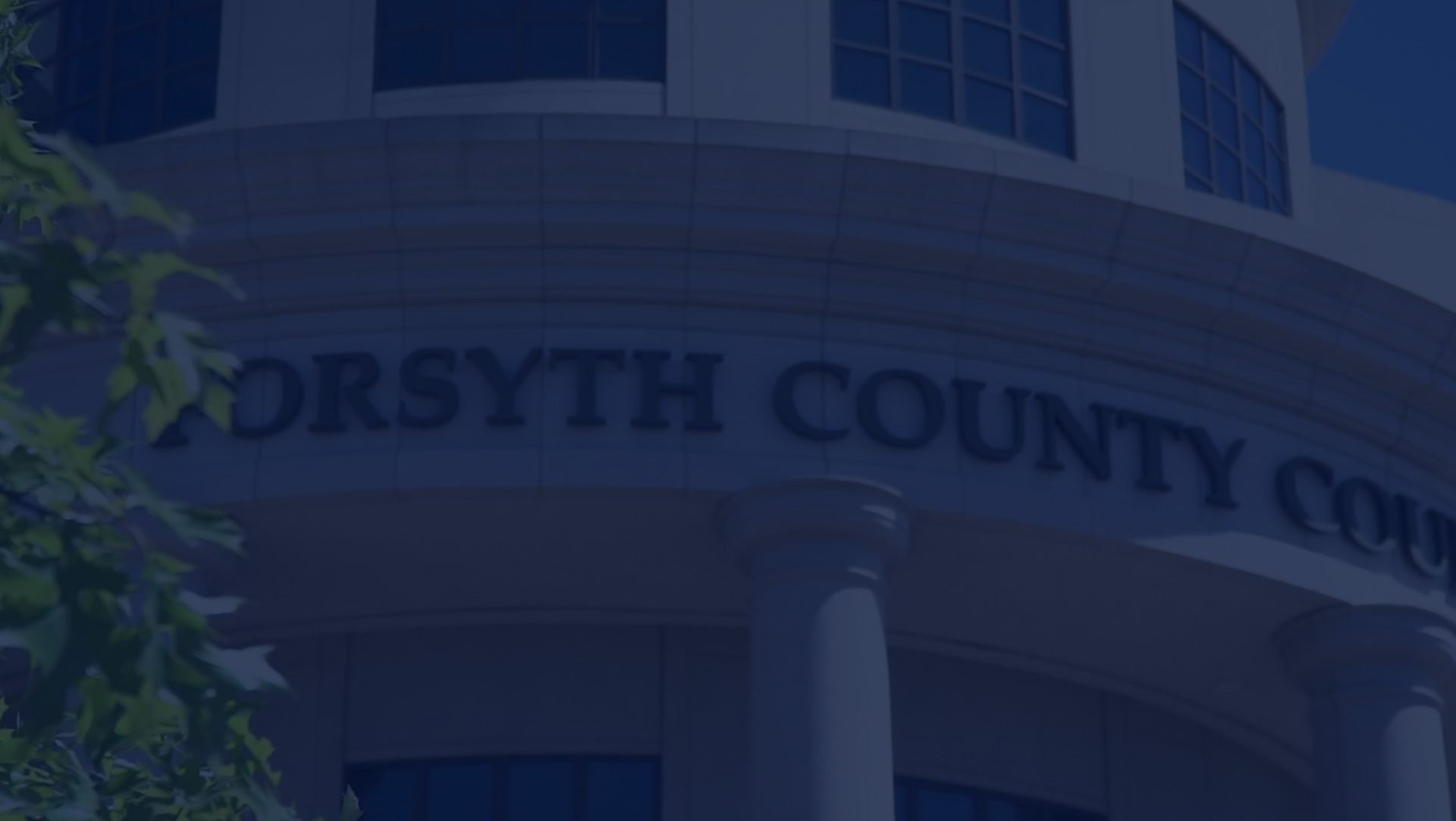 PROVIDING HOPE IN TROUBLED TIMES
Injury Attorneys Dedicated To Your Recovery
Attorneys Spenser Bettis and Ben Musgrove have recovered millions of dollars for injured victims across Georgia.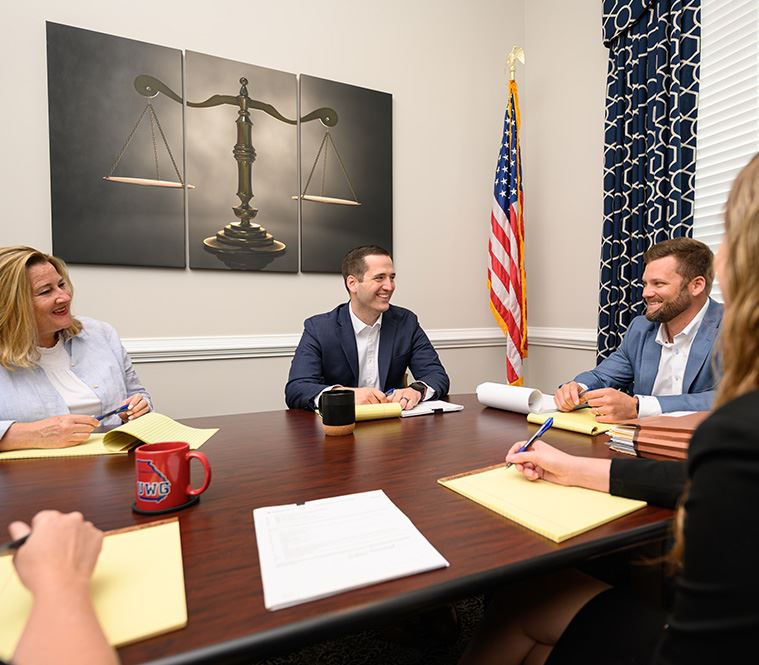 Passionately Advocating for the Injured
Contact us today to begin your free consultation: (470) 347-1515.
Cumming Personal Injury Lawyers
Small-Town Southern Principles
Bettis Musgrove is a personal injury firm founded on "small-town Southern principles" derived from the firm's founders, Ben Musgrove and Spenser Bettis. Their passion for helping people forms the foundation of their firm, serving individuals and families in Forsyth County.
Ben sprouted roots in Carrollton, GA, as the oldest son of a small business owner and the eldest brother of four children. The values his parents instilled in him, paired with an uncompromising work ethic, have allowed him to steadily progress in his career as an attorney and counselor at law.
Spenser is also a Georgian who has served in law enforcement and currently serves as a JAG in the Army National Guard. Following in the footsteps of his father, Spenser decided to pursue a legal career, continuing his family's dedication of serving and helping their community. His service-oriented legal focus has led to an incredibly fulfilling career in which the well-being of his clients is his utmost priority.
When you've been injured in an accident caused by negligence, you want to hire a lawyer who treats you with compassion and fully understands your needs to secure the results you want. Our team is a locally-based law firm that puts the needs of our clients first.
Contact our team online or call (470) 347-1515 today to learn more about our services and options for your potential personal injury claim. Our Cumming personal injury lawyers are available 24/7.
Practice Areas
We're Ready to Help
What We Offer
At Bettis Musgrove, Ben and Spenser have joined forces to bring competent and compassionate legal help to you when you have suffered serious injuries based on negligence. The representation at Bettis Musgrove is rooted in a passion to help others, a strong work ethic based on Southern small-town values, and a dedication to excellence in legal ability and service.
Whether you have sustained injuries in a car accident, boating accident, or slip and fall, or have lost a loved one in a wrongful death, you can count on the following:
Skilled Legal Representation
Ben Musgrove has been recognized by Super Lawyers as a Rising Star from the years 2019 to 2023. Our attorneys offer effective dispute resolution and strong legal advocacy, and we have helped many clients reach their desired outcomes both in and out of the courtroom.
A Hands-On Approach
With a commitment to see your legal matter through to the end, we are directly involved at every stage. We will explain your options in understandable terms, develop a customized legal strategy, and work toward a resolution that meets your objectives.
Compassionate Counsel
At our firm, you will find the knowledge and experience you would expect from a larger firm, coupled with the personal attention and caring representation that only a local firm can provide.
We offer:
No fees unless we win
24/7 availability
Home and hospital visits
Direct access to your attorney
Personalized and passionate representation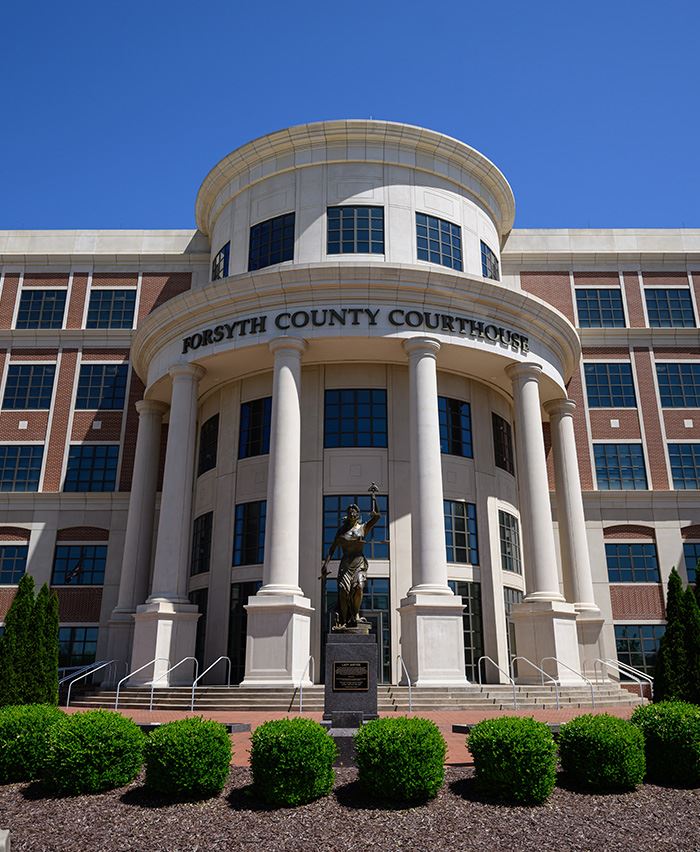 What Sets Our Lawyers Apart?
Why Clients Choose Us
Compassionate & Honest Representation

We provide personal service and care for each client in order to deliver the best results possible.

Available for Help 24/7

No matter the time of night or day, you can count on our firm.

Free Consultations Available

Learn how our injury lawyers can help during a free consult.

You Don't Pay Unless We Win

You don't pay our firm a dime unless we win for you.
What a Personal Injury Claim Looks Like from Start to Finish
A Georgia personal injury claim can be a complex process. When you or your loved one suffers an injury, the last things you want to deal with are insurance companies, claims, and paperwork. Our team is here to help you with the whole process, from start to finish.
You can count on us to make the process smooth and easy for you. We know that it can be helpful to understand the procedure before you start, so we've provided an overview of what a personal injury claim looks like from beginning to end.
Establishing a Claim
Most personal injury claims are settled before a lawsuit is needed, and, even then, most resulting in litigation are resolved before an actual trial is necessary. The direction of a claim, be it settlement or litigation, depends upon several different factors ranging from the mechanism of injury, monetary damages, future impact, and ultimately your expectations.
The first step in making a personal injury claim, however, is to determine whether insurance coverage is in place that will cover your claim and how much coverage is available. We do this by sending a notice of claim to the insurance company that includes the insured party's name, policy number, your information, the date of the accident, a copy of any police report, and a notification that you were injured and intend to file a claim.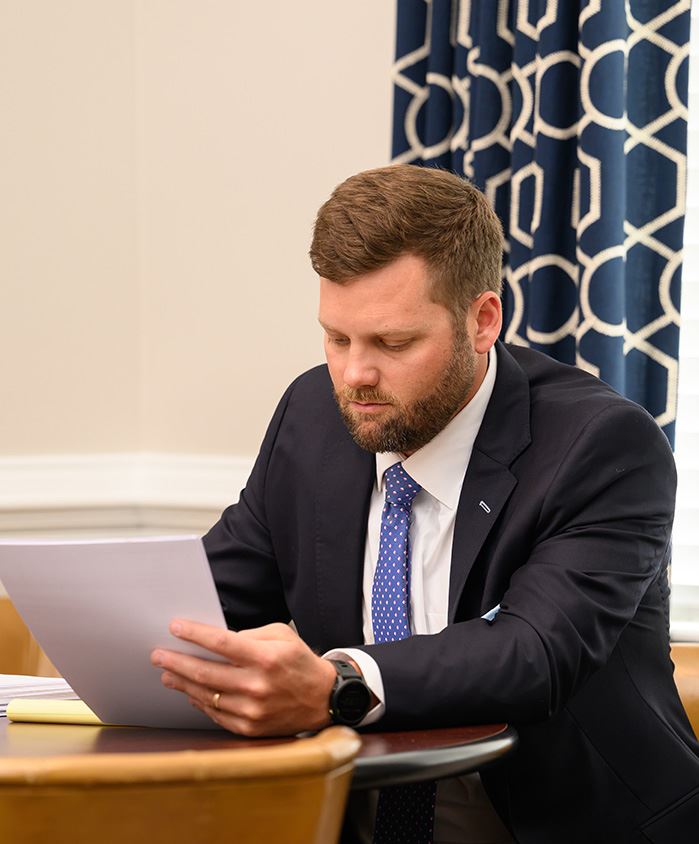 The Claim
Once you have been adequately treated for your injuries and all evidence has been gathered, we will assist you in preparing a settlement demand.
This demand will be a detailed recap of the incident giving rise to your injuries, our theories of liability, a brief synopsis of your treatment, a detailed version of how the incident has affected you on a personal level, and a comparison of other incidents similar to yours.
If lost wages or any other damages are present, those are described as well. The demand then culminates with an offer to settle for an amount that you agree will adequately compensate you for your injuries, pain and suffering, and any other damages. The insurance company and the at-fault party will then be provided with copies of the demand and allowed 30 days to respond with either an acceptance, denial, or counteroffer.
Negotiations
As mentioned, most claims settle without the need for litigation. However, negotiations are part of nearly every settlement. Without aggravating circumstances, such as drunk driving or willful acts, insurance companies will rarely accept the initial amount demanded.
Instead, they will usually counter with some amount less than that. As with any negotiation, it is important to have a plan in place to adequately counter (if that is your desire) or for you to understand what will occur if negotiations break down.
At Bettis Musgrove, we pride ourselves on being skilled negotiators while simultaneously remaining respectful and stern in the process. Ultimately, if negotiations prove successful and you are satisfied with the compensation proposed, the settlement will be finalized. If, for some reason, a settlement is not reached, we stand ready to aid you in the next step of your claim.
Litigation
Get to Know Our Attorneys
Experienced Representation Focused on Results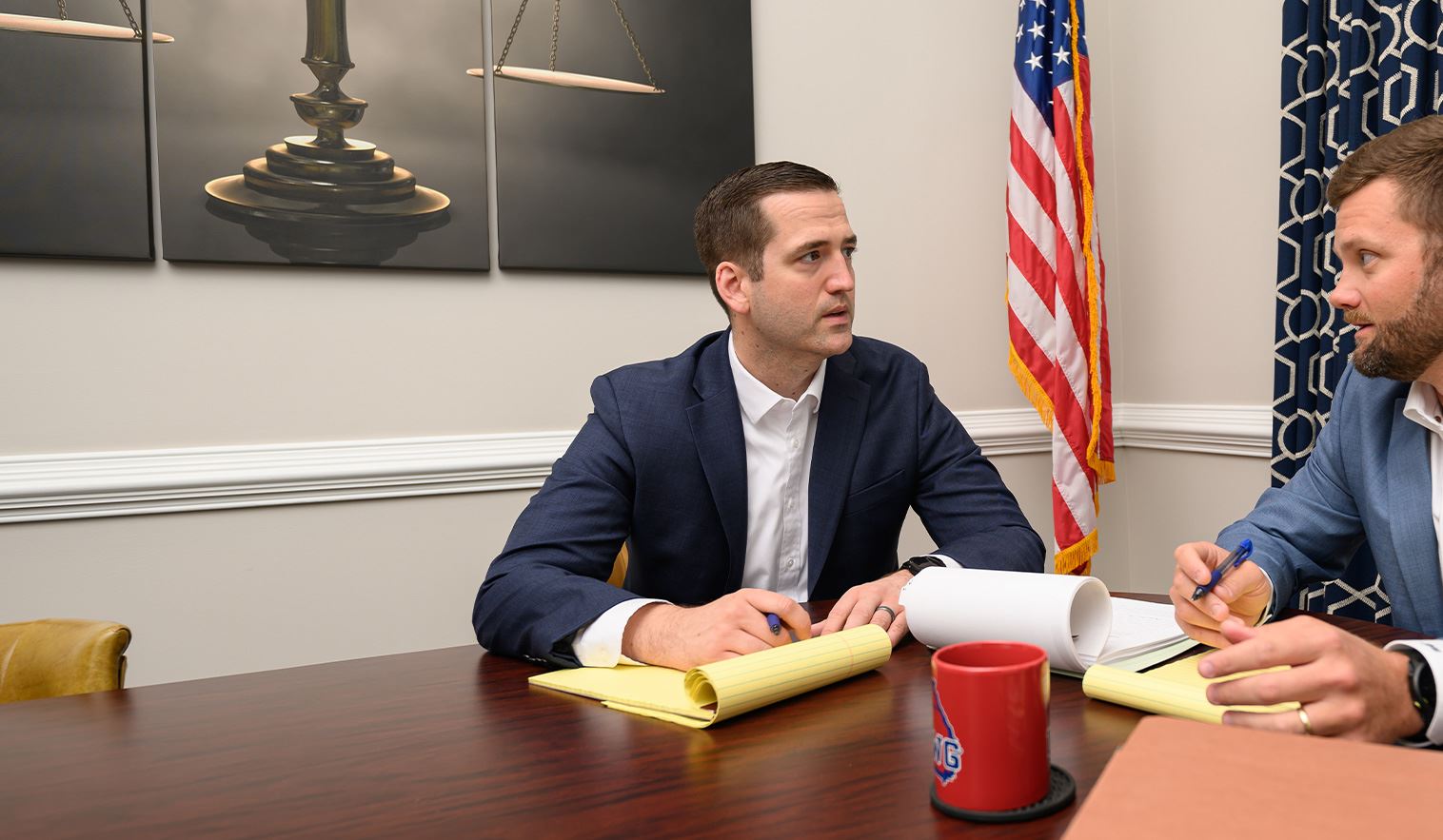 Real Stories From Real People What Clients Are Saying
"He handled our case professionally but also with heart. We knew he cared and did everything for us. We recommend him highly."

- JC and B. Parant
Our Settlements & Verdicts
Our Results Speak for Themselves
$325,000 Premises Liability

We represented a young girl who was injured by a fixture on a commercial property, fracturing her leg and requiring surgery.

$250,000 Elderly Rear-End Collision

We represented a 90-year-old man who was rear-ended at a red light. Due to the speed of the crash, as well as my client's fragile condition, he sustained significant injuries and underwent 2 years of treatment. We were able to obtain all available insurance.

$220,000 Ride Share Collision

Four passenger side swiped in interstate, caused to collide with a median wall. Foreign students with limited English and unable to navigate the medical process.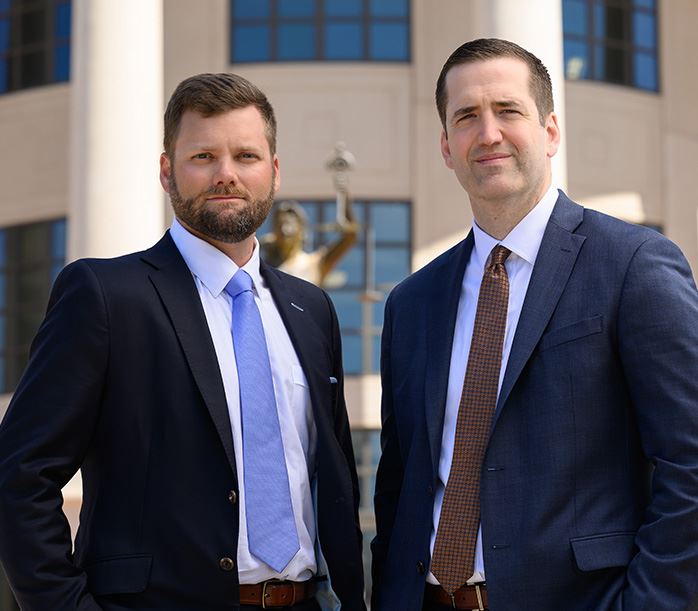 Let Us Get to Work for You
Our team is here to provide you with the advice, guidance, and representation you need at a critical point in your life. Being injured due to the wrongdoing of another can result in significant hardship for you and your family. This can manifest as medical expenses, lost wages or income, and physical and emotional damage. Our goal is to help make you whole again in the wake of serious and catastrophic accidents.
Each claim presents its own facts, intricacies, and issues, and should be evaluated by a legal professional. For a more in-depth look at personal injury claims, we would be happy to chat with you over the phone to get a good feel for what your personal injury claim would look like.
We are committed to being "a personal attorney for everyday people." We can help you every step of the way through your claim and assist you in seeking the best possible outcome. Call us today so we can get started.
Call our personal injury lawyers in Cumming at (470) 347-1515 to request a free, same-day consultation.
Our FAQ
Frequently Asked Questions
Have questions? We are here to help. Still have questions or can't find the answer you need? Give us a call at 470-347-1515 today!
Should I Hire an Attorney for My Personal Injury Case?

Unlike insurance companies, Bettis Musgrove is a true advocate on your side. Dedicated to advocating for your best interest every step along the way, our Cumming personal injury attorneys will fight for the maximum amount of compensation you deserve. Conversely, insurance companies are usually looking out for what will save their company money, not what you need to optimally recover from your injuries.

Should I Speak to Insurance Companies After My Accident?

One of the many benefits of hiring a personal injury attorney is that the attorney can handle all future correspondence with insurance adjusters. People usually think it's harmless to talk with insurance adjusters after their accident. However, these companies often use what you say against you to avoid having to pay you. If you must speak with an insurance adjuster, it's important to avoid admitting fault, offering your opinions, or saying anything that may be used to undermine your claim.

What Is the Statute of Limitation for Georgia Injury Claims?

All states have their own statute of limitations for personal injury claims, or a set length of time that injured individuals must file a claim against an at-fault party.

According to the Georgia Code section 9-3-33, injury victims have two years to file a personal injury claim before the statute of limitations runs out. This means that if you fail to file your claim within these two years, you will most likely lose your right to recover compensation, no matter how severe your injuries.

However, exceptions to this rule may apply, which can extend or shorten the amount of time you need to file a claim. For example, minors who suffer injuries have two years from the date of their 18th birthday before the statute of limitations runs out.

Other circumstances can change the amount of time you have to file, so it's best to contact our Cumming personal injury attorneys as soon as possible to discuss your case.