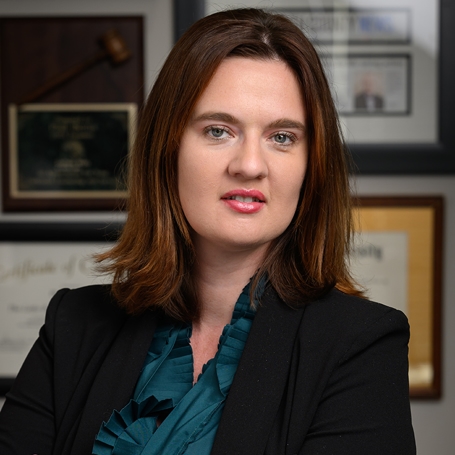 Jessica Morgan Paralegal
Bio
Jessica is a paralegal at Bettis Musgrove, having joined the firm with Spenser after several years of working together. In addition to her duties as a paralegal for the Firm, Jessica is also a current law student at Georgia State University College of Law where she is pursuing her juris doctor degree along with a certificate in health law.
A Cherokee County native with strong family ties to Forsyth County and the greater North Georgia area, Jessica graduated Summa Cum Laude from the University of North Georgia in 2022 with a Paralegal Studies degree and a minor in Gerontology.
Her studies and passion for law have been guided by personal life experiences and a seventeen-year career as a paralegal. These experiences have deeply rooted Jessica's desire to assist people who find themselves weathering the storms of life. Jessica's advocacy is fulfilling for her personally, and the impact she has on those clients she is assisting is evident.
In her free time outside of work and law school, Jessica can be found volunteering with Atlanta Legal Aid, as well as with various animal welfare groups. Her greatest enjoyment in life, however, is spending time with her husband, Joey, and their 17-year-old daughter Justice, as well as her extended family, and pets.