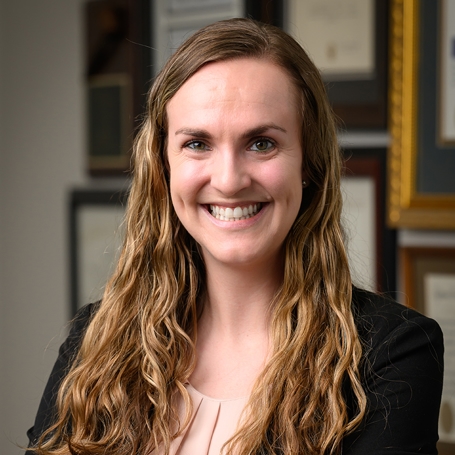 Amy Powell Paralegal
Bio
Amy is a paralegal at Bettis Musgrove and a graduate from the University of Kansas with a degree in Journalism.
Having grown up in Kansas, Amy is a recent transplant to Georgia where she now resides with her husband, David, and their two dogs, Reagan and Ellie.
Throughout life, Amy has enjoyed an adventurous spirit, desiring to explore new areas and life paths. Through her experiences Amy has garnered a passion for serving her community and those in need. She began her career as a paralegal, focusing on the areas of probate and estate planning. Her practice in these areas further developed her passion for law and assisting families who are experiencing hardship through grief.
Armed with knowledge of the law and a passion for the clients she serves, the transition into personal injury was easy and has become one of the most fulfilling adventures of her life.
Outside of work Amy can be found spending time with her family and fur-babies, she is also an avid sports fan and loves cheering on the Kansas City Chiefs and Kansas Jayhawks! Spenser and Ben are still working on converting her to their beloved Georgia teams.